17 Jun 2022
Addressing Sexuality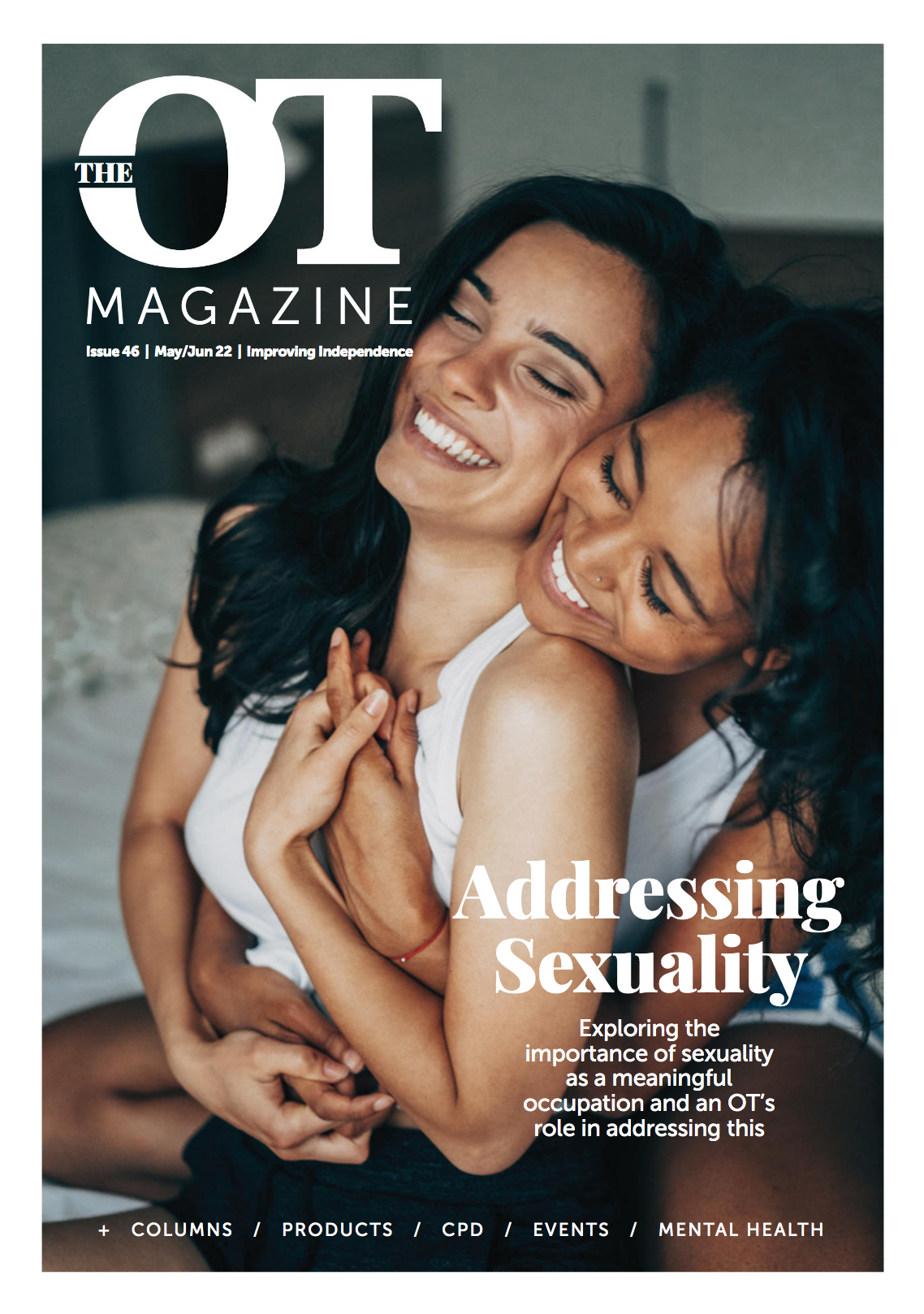 What is an OTs role in addressing sexuality and intimacy?
Sexuality encompasses more than just sexual function. Sexuality covers sexual expression, sexual preference, sexual activity, sexual identity and sexual decisions. Intimacy is also an important aspect of life that, as human beings, we crave. Sexuality and intimacy are considered meaningful occupations and can have a major impact on an individual's emotional wellbeing, and occupational therapists are perfectly situated to address sexuality and intimacy with those they are working with.
However, as a profession, is there enough being done to address the needs of clients in this area? Is there enough being done to open the lines of communication with clients to ensure them that you can offer a safe space to discuss the topic of sexuality? And as occupational therapists do you feel educated enough in the area of sexuality to comfortably and professionally address this with your clients, even at the most basic level?
Initiating conversation
Talking about sex has always been seen as a taboo subject, and it is especially sensitive when discussing challenges around sexual function, whether this be due to disability, illness, injury, mental health or other life changes. Every individual's need for sexual activity and intimacy will be different and as OTs you must be able to understand the varying needs of your clients and be able to support and advise them accordingly.
Many of the clients you work with may not know who they should address sexual concerns with, so by opening up a line of communication you are letting them know that they can discuss concerns with you as their occupational therapist, which is the first step.
Jessica Si is an New York-based occupational therapist who works in an outpatient facility. She received a Doctorate of Occupational Therapy from the New York University and her doctoral work was focused on sexuality and occupational therapy. She has since set up a website dedicated to sharing resources and educating OTs on how to address sexuality and intimacy with clients. The website, ots-letstalkaboutsex.com, covers everything from how to integrate sexuality into the practice of occupational therapy, to the lingo for sex toys and devices and how they should be used.
Jessica recently hosted a webinar where she discussed the importance of OTs addressing sexuality in their practice, and presented clear paths that would allow OTs to address this professionally and sensitively. She advocated the PLISSIT model which outlines four increasing levels of intervention…
To find out more and read the full article click here