29 Jan 2021
Government vaccination programme: The latest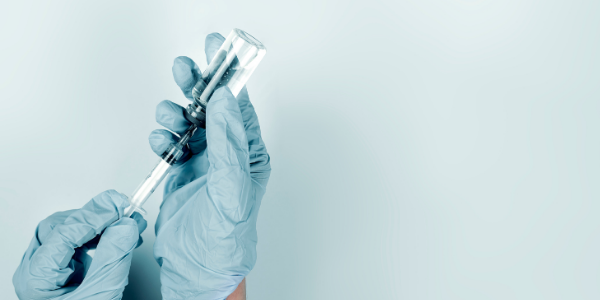 At the start of 2021, the UK government announced a plan to vaccinate the over-70s, care home residents and health and care workers by mid-February. In total, this equates to 13 million people to be vaccinated. Now we are coming towards the end of January, is the government on track to meet its target?
It's a complicated question and it hasn't come without its complications. A couple of weeks ago we at Dementia, Care & Nursing Home Expo wrote a piece on whether the government would meet its ambitious vaccination target. In this article, we explore whether the government is on track.
As of last week, Health Secretary Matt Hancock announced that by the end of this month all elderly care home residents will be vaccinated. Currently, two-thirds of care home residents have been vaccinated with Mr Hancock adding: "I'm delighted to say 63% of residents in elderly care homes have now received a vaccination, that is a really significant increase over the last week."
However, you may have seen multiple reports that would put concern on this target. One of the reports came at the same time as Mr Hancock's statement. As Care Home Professional reported, there has been "delays caused by GPs postponing vaccinations of infected care homes." The Guardian also reported that "635 care home outbreaks were recorded last week," slightly down on the previous week, but four times higher than at the beginning of December. These are worrying statistics, but The National Care Forum (NCF) said it was encouraging members to challenge vaccination teams who refuse to enter infected homes. NCF executive director, Vic Rayner, added: "The whole drive is to get to these people, residents and staff, and they are the priority."
Yesterday, the BBC reported: "Supplies of vaccines are "tight", but the UK believes it will receive enough doses to meet its targets." This is fresh from reports suggesting there was a "hold up in the UK's supply chain for the Oxford/AstraZeneca vaccine" as manufacturers were struggling to meet the targets that the government has set. However, vaccine minister, Nadhim Zahawi, told BBC Breakfast manufacturers were "confident" they would deliver for the UK amid warnings of production delays.
This contradicts what the EU has just announced. They expect "fair distribution" and have told Covid vaccine producers they must deliver agreed supplies, amid fears reductions could seriously hamper its inoculation drive. Vaccine minister Nadhim Zahawi warned of "the dead end of vaccine nationalism" but according to the EU, both AstraZeneca and Pfizer-BioNTech have said production problems mean they cannot supply the expected numbers. Again, Nadhim Zahawi added "Supplies are tight, they continue to be, these are new manufacturing processes. It's lumpy and bumpy, it gets better and stabilises and improves going forward."
Nick Triggle, BBC health correspondent, summarises the recent news well saying, "the latest tension over supply of the Covid vaccine is another illustration of just how fragile this issue is." The UK has enough vaccines to meet its target of the highest-risk groups by mid-February, which explains why ministers are confident about meeting the target, but with the EU meeting AstraZeneca today to outline "a detailed planning of vaccine deliveries." There is definitely going to be more vaccine news to keep your eyes on throughout this week.