31 Mar 2021
Government Vaccination programme - Where are we now?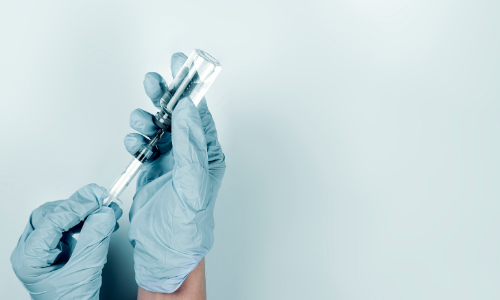 Last month, we reported that 26 million adults in the UK had received their first jab of the Covid vaccine. As of yesterday, half of UK adults have now received their first jab with the ONS (Office for National Statistics) reporting that half of the people in the UK have antibodies to fight Covid. We take a look at what this means and what comes next in in the government vaccination programme...
Yesterday saw a major milestone in the vaccination programme with over 54% of adults receiving their first jab which equates to around 30 million people. These adults have now developed antibodies to fight coronavirus with the ONS reporting "among the oldest who are at most risk, antibodies levels are even higher". However, it has been reported there has been a small decline in detectable antibodies in that group since the peak of infections in January. The ONS believes "this might be people who received the vaccine earliest having had their first does but not their second." They do stress that this is not evidence that these people have less immunity, however.
Some other positive news which took place over the weekend, on Sunday, London Hospitals recorded zero Covid deaths for only the second time this year, according to Government figures. The UK recorded 19 coronavirus deaths on Sunday, but none of them were from London hospitals. This is hugely positive as many London hospitals were struggling to cope, with many reaching their black alert level in the peak of the third wave in January. This news comes hours before the Government lifted more lockdown restrictions with their "stay at home" message ending, but people still being urged to stay local.
On Monday, it was announced by the UK's vaccine committee that "people living in the same household as adults with weakened immune systems should be offered a Covid vaccine." This will help to stop the spread of the virus to vulnerable people in the same house, after recent evidence suggested they may not respond as well as others to a vaccine. Additionally, household contacts of those with blood cancer or HIV are included too. This is the next step for prioritising certain groups for a Covid jab, with Health Secretary Matt Hancock asking NHS England to implement the advice from The Joint Committee on Vaccination and Immunisation (JCVI), which has been shared with the other four nations of the UK. Prof Wei Shen Lim, chair of Covid-19 immunisation at the Joint Committee on Vaccination and Immunisation, said the new advice "will help reduce the risk of infection in those who may not be able to fully benefit from being vaccinated themselves".
This comes with more news based around protection as it was reported by the BBC that the Covid-19 vaccine blocks "pretty much all cases of serious illness" - but the government has been much more cautious about saying whether it stops people carrying the virus and infecting others. Until the evidence had built up from lots of people being vaccinated, scientists could not say for sure if the jab would strop transmission. However, as we move into April, the evidence is suggesting that protection may not be perfect but it does not mean it provides no protection to others. In fact, it is becoming increasingly clear the jab is a very big step towards protecting those around you - particularly people who are vulnerable, including the elderly and those with care needs such as learning disabilities or mental illness.
As the vaccination programme continues to be rolled out, the government is now inviting people aged 50 and above to book in their first jab after the first four groups – those aged 70 and over, care home residents, healthcare workers and people required to shield – were offered a jab my mid-February. Overall, these groups account for 88% of deaths so far. Therefore, it's imperative that the vaccination programme continues its course if we are able to meet the lockdown easing targets that Boris Johnson set out at the end of February.