25 Sep 2020
Infection prevention and control in care homes with Alison Murray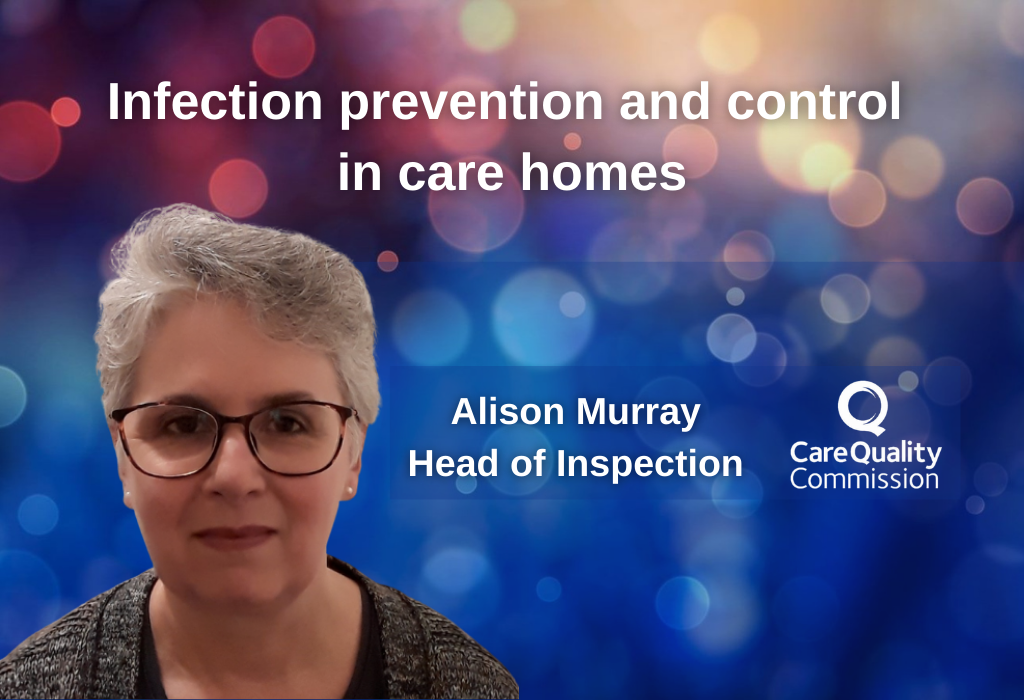 Alison Murray, Head of Inspection and Lead in IPC at the Care Quality Commission (CQC) joined the Dementia, Care & Nursing Home Expo for a webisode on 'Infection prevention and control in care homes' on Wednesday 23rd September.
Over 350 attendees watched as Alison spoke about the CQC's role in IPC, now and in the future. This included findings from the CQC's review of practice in a sample of care homes and set the scene for a report to be published in November which will highlight good practice examples.
Alison also spoke about how the CQC's wider role may deliver benefits for the health and social care system and the people who rely on it.
There are several materials referenced in the presentation - available by pressing the download button at the bottom of the article - which you will find below:
Related content