27 Sep 2019
Samuel L Jackson admits mum's dementia left him 'surrounded by Alzheimer's most of my life'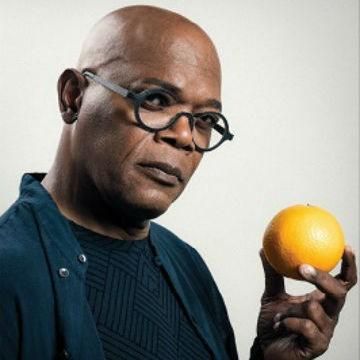 Article originally published on homecare.co.uk
Author: Angeline Albert
Photograph Credit: Alex Wallace Photography
Hollywood film star Samuel L Jackson has appeared in a short film to raise awareness about dementia after six members of his family including his mum were diagnosed with the disease.
Backing Alzheimer Research UK's #ShareTheOrange campaign by appearing in a two-minute film for the charity, the actor said: "I've been surrounded by Alzheimer's most of my life.
"My grandfather was my best friend growing up, so it was heart breaking for me to see him not know who I was.
"The same happened with my mother soon after she was diagnosed. Her mother had it, her brother had it, her sister had it, and so did my aunty on my father's side.
"It is so cruel having someone who has nurtured you and taken care of you reach a point where they can't even recall your name.
"Where there is research, there is hope. By sharing the knowledge that diseases like Alzheimer's are not simply part and parcel of old age, we have the power to push research forward and put an end to this devastation."
People living with dementia and their families struggle to cope and referring to his own family he admits in the short film "Mine struggled to cope".
The Hollywood superstar is appealing to the public to help Alzheimer's Research UK make research breakthroughs possible, by sharing his video to spread awareness about dementia. He tells the public to 'Share the orange'.
You can watch the short film produced by Aardman Animations and #ShareTheOrange here.
In the film, Samuel L Jackson describes how "dementia strikes at humanity's most valuable resource, the cells of a human brain…it destroys these precious cells and the links between them."
Speaking directly to the camera, he asks viewers: "How can you and this orange change the conversation about dementia? "Too many of us think dementia is just a natural part of ageing and that stopping it is beyond us. We're wrong."
One in five UK adults (according to a recent poll) still incorrectly believe that dementia is an inevitable part of old age.
Loss of brain matter equals the weight of an orange
The actor says of dementia: "It takes our memories. Our connection to the world. The damage to a brain with Alzheimer's, can leave it 140g less than a healthy one. That's about the weight of an orange.
"But this shows that Alzheimer's is a physical disease and through research we know diseases can be slowed, they can be stopped."
The #ShareTheOrange campaign has seen Breaking Bad star Bryan Cranston support the 2018 campaign, and the campaign debuted in 2016 with former Doctor Who star Christopher Eccleston.
Alzheimer's Research UK has pledged to commit £250m of funding towards pioneering medical research into the condition by 2025.
Hilary Evans, chief executive of Alzheimer's Research UK, said: "Samuel L. Jackson's role in our #ShareTheOrange campaign will put a global spotlight on the seriousness of dementia and the huge impact it has on society.
"Alzheimer's Research UK relies almost entirely on public donations to support its work, and the enduring misconception that dementia is an inevitability hinders our ability to recruit volunteers for research, secure funding and press for further government support for research.
"We're calling on the public to #ShareTheOrange, turn fatalism into hope and make dementia the next big medical success story by backing Alzheimer's Research UK's world-leading research."
#ShareTheOrange