28 Oct 2020
SCIE on the PPE challenge and beyond COVID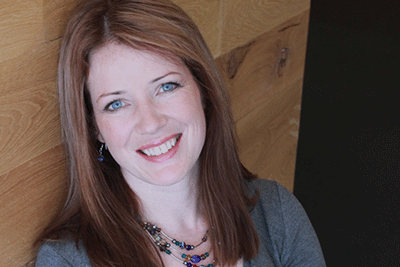 What happens when someone with dementia says they don't understand why they can't live their life as they've always done? When they become agitated when they try to leave their home and are told by staff that they have to stay; and then they test positive for COVID-19?
The pandemic has thrown down many challenges, but the example above gives an insight into the factors that care workers have recently had to contend with. Managing behavioural challenges is one area of a Quick Guide that we put out earlier this year to support care workers and carers in all settings. Dementia in care homes and COVID-19 focuses on four clinical situations that may help to illustrate some challenges.
Published in collaboration with Alistair Burns, National Clinical Director for Dementia and Older People's Mental Health at NHS England and NHS Improvement, it looks at four key areas: Understanding signs of COVID-19; helping residents with confusion; managing behavioural challenges and supporting residents with end-of-life care. We published the Quick Guide because there were so many calls, as Lockdown started, asking for advice on how to support people with dementia through COVID-19.
PPE challenge
The Quick Guide led to a Question and Answer session, again run by Alistair, but also with Rachel Thompson, Consultant Admiral Nurse, Lewy Body Dementia. And that raised a really important question that many wanted to know: "I find that wearing a mask and an apron can be quite off putting for many of my residents. What can I do to put them more at ease?" Alistair and Rachel gave some really practical answers to this and other questions. In this case, one thing to do is to acknowledge the mask or specific personal protective equipment you are wearing saying: "Sorry I look a bit funny today, I'm wearing this to protect us both from any bugs or germs we might have".
The Quick Guide and Q and A were published in June and I'm looking forward to the Dementia, Care and Nursing Home Expo in November, as it will be interesting to see what's on people's minds and agendas as we find ourselves in the winter months. At the time of writing – late October – restrictions have started up again and who knows the effect COVID-19 will be having on our lives and on care services in the winter.
Beyond COVID
Our dementia work is just one part of our response to COVID-19. We have a range of resources from upcoming webinars, webinar recordings, podcasts, blogs; and of course guidance – from care home support to home care support to support for unpaid carers. A lot of this has helped inform our report, Beyond COVID: New thinking on the future of adult social care. We conclude that three shifts are needed to address social care for the future. We need sustainable funding, a focus on preventative services and better workforce pay and conditions. We also say there should be parity of esteem with the NHS.
COVID-19 has had a devastating impact on social care. Deep-rooted inequalities in society have also been amplified by the crisis, as have the sector's fragile finances and the low pay and conditions experienced by many care workers. But the pandemic has shown communities come together like never before; again and again, leaders, workers, service users and carers have told us that the answer can often lie with the strengths and assets that exist within those communities.
During the pandemic I've often asked myself this: What are we now trying to achieve for social care in the future? Are we simply trying to put the sector back together, like it was before? Or are we going to think bigger – about how we build a sector fit for future generation. Personally, I think it's time to think big about social care. I'm sure that the Dementia, Care and Nursing Home Expo will play its contribution in helping the sector feeling enthusiastic about the years to come. Yes, there will be challenges, but we can also take the opportunity to take a step back and be hopeful for the future.