28 Jun 2021
Why oral care should be taken seriously. Are you demonstrating best practice in oral care?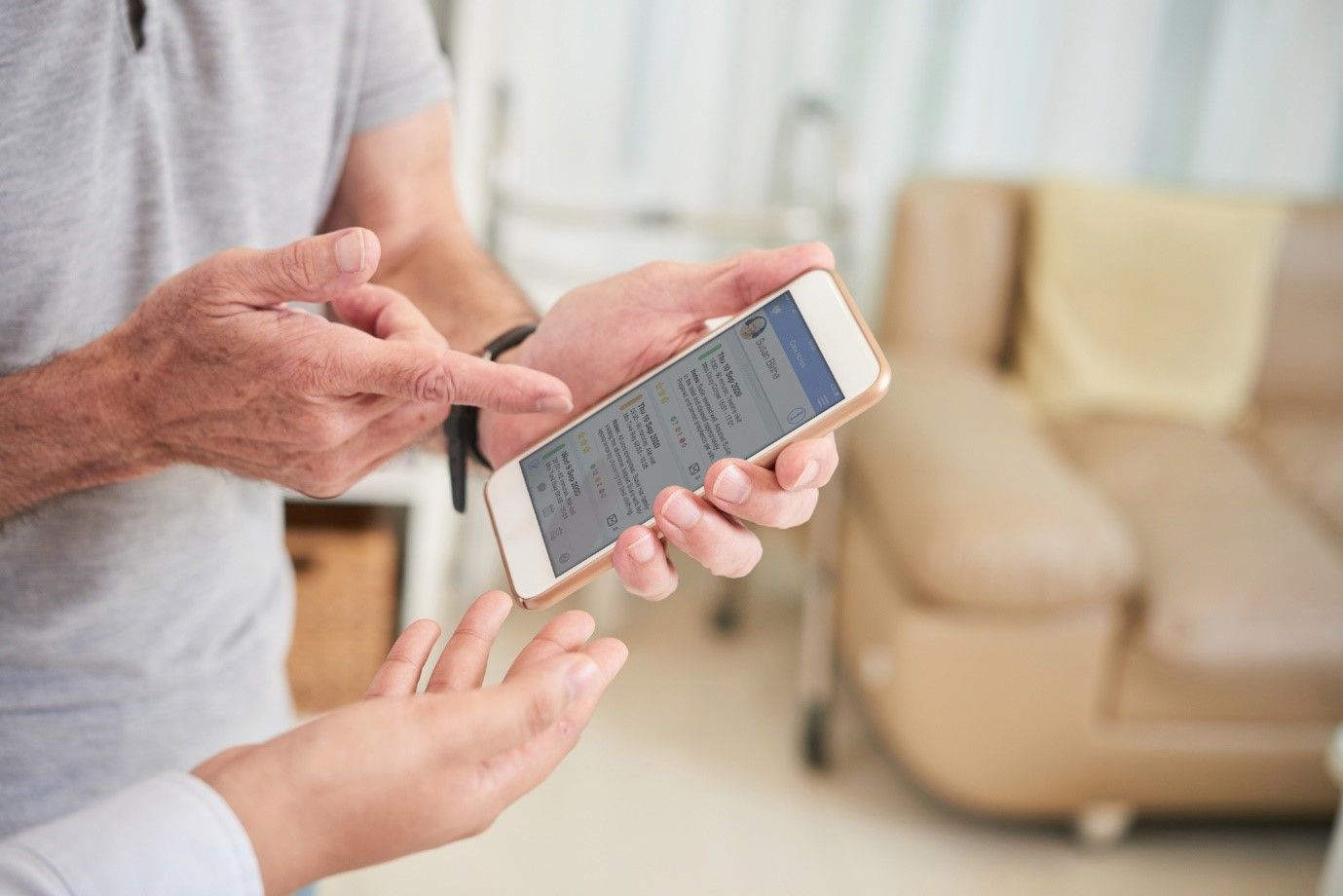 Oral healthcare often slips under the radar when care homes think about resident's needs. What may seem like a small issue can have much wider implications as oral health problems can impact on general health, diet, speech, appearance, being able to socialise with confidence and taking medication with ease. For those residents that cannot communicate with carers such as people with dementia for example, may be unable to indicate they are experiencing pain causing them to suffer in silence.
In addition, older people are retaining their teeth for longer leading to residents being admitted into care homes with more of their own teeth. 'Old age' was traditionally associated with edentulism (having no natural teeth) with care homes mostly centred on denture cleaning rather than brushing teeth. This has changed dramatically in the past few decades as people are having more complex dentistry such as crowns, implants, bridges and partial dentures. It is estimated today that less than 6% of the adult population in England and Wales are edentulous compared to 37% in 1968. Adult Dental Health Surveys: 40 years on, J.J.Murray, BDJ, Nov 2011
Residents are encouraged to keep their independence and brush their own teeth for as long as possible but as vulnerable adults become less able to brush their own teeth adequately due to reduced dexterity, they become more at risk of oral health problems and more reliant on care staff for daily oral care.
Furthermore, for vulnerable older people, such as those with dementia may have difficulty communicating and may not be able to express that they are in pain making oral health problems especially distressing. It is therefore important to ensure these people are supported with toothbrushing and have access to dental services when needed.
Oral Healthcare becomes a Quality Standard (June 2017)
Oral care has been under the spotlight in England since the Smiling Matters Report where CQC inspectors attended 100 care homes to help build a picture of the state of oral health care in care homes after the NICE Guidelines Oral Health for Adults in Care Homes was published in July 2016. As a result of this exercise CQC recommend that care managers implement best practice, repeating and reinforcing the guidance, that all staff have mandatory training in oral healthcare, oral health assessments be carried out for all residents moving into a care home and seek multi-agency group to raise awareness.
Whenever someone is admitted into care home, their oral health needs should be considered as part of their initial health assessment such as finding out whether the resident needs extra help brushing their teeth. Those needs should then be reflected in an oral care plan and all carers are aware of it.
Elderly people often enter into a care home with pre-existing oral problems as a result of inadequate oral health while living on their own. An oral assessment will serve as an indicator to any foreseen oral problem.
TWO Mandatory Questions added to KLOE (effective) Oct 2019
Four months after the Smiling Matters report, two mandatory questions were added to the Key Line of Enquiries [KLOE] Effective, Oral healthcare can affect care homes rating.
Do all staff have training in oral health care?
How do you ensure oral health care is assessed, considered and delivered as a part of a person's care plan?
Challenging
The task of brushing teeth twice daily for each resident takes time. In addition, providing consistent oral hygiene care for residents with dementia is more likely to be challenging, as communication decreases and behavioral resistance increases.
Some carers find carrying out daily oral care procedures unpleasant, having to deal with people that resist or reject brushing can only serve to exacerbate those feelings. [A Survey of Attitudes and Perceptions Toward Oral Hygiene Among Staff at a Geriatric Nursing Home, M Forsell et al, Oct 2010]
It is therefore important that carers understand how to manage these situations, ideally with input from a dental care professional through training and/or by dental professional attending the care home.
Life threatening
Dental plaque is essentially bacteria which adheres to any hard surface ie teeth and dentures. It requires mechanical removal with a toothbrush, if it is not removed it will mature and can cause a life threatening condition called aspiration pneumonia, this is when mature plaque and debris gets inhaled into the lungs to cause an infection.
Pneumonia is the leading cause of death among aged care home residents, accounting for one-third to one-half of all deaths. There have been numerous studies that show how improving oral health can prevent incidents of aspiration pneumonia. Professional oral health care by dental hygienists reduced respiratory infections in elderly persons requiring nursing care, May 2007, International Journal of Dental Hygiene
Immunocompromised vulnerable adults are susceptible to infections, therefore lowering the bacterial count in their mouth can make a real difference to their overall health. This is achieved simply by adequate toothbrushing. Improving awareness of oral health among health and care professionals should be a priority and was a key recommendation in the Faculty of Dental Surgery's 2017 report.
Knowledge Oral Healthcare
Knowledge Oral Healthcare provide a simple Oral healthcare service in care homes to aid, assist and support both staff and residents with oral care procedures. We deliver oral healthcare training via Face to Face or Live Webinar sessions, providing Tips & coping strategies for people that resist mouthcare, recommended tools, products and resources to aid with care and compliance in oral healthcare.
For more details visit www.kohc.co.uk
E| info@kohc.co.uk T| 01243 710119