06 Apr 2021
World Health Day 2021: The journey to reduce health inequality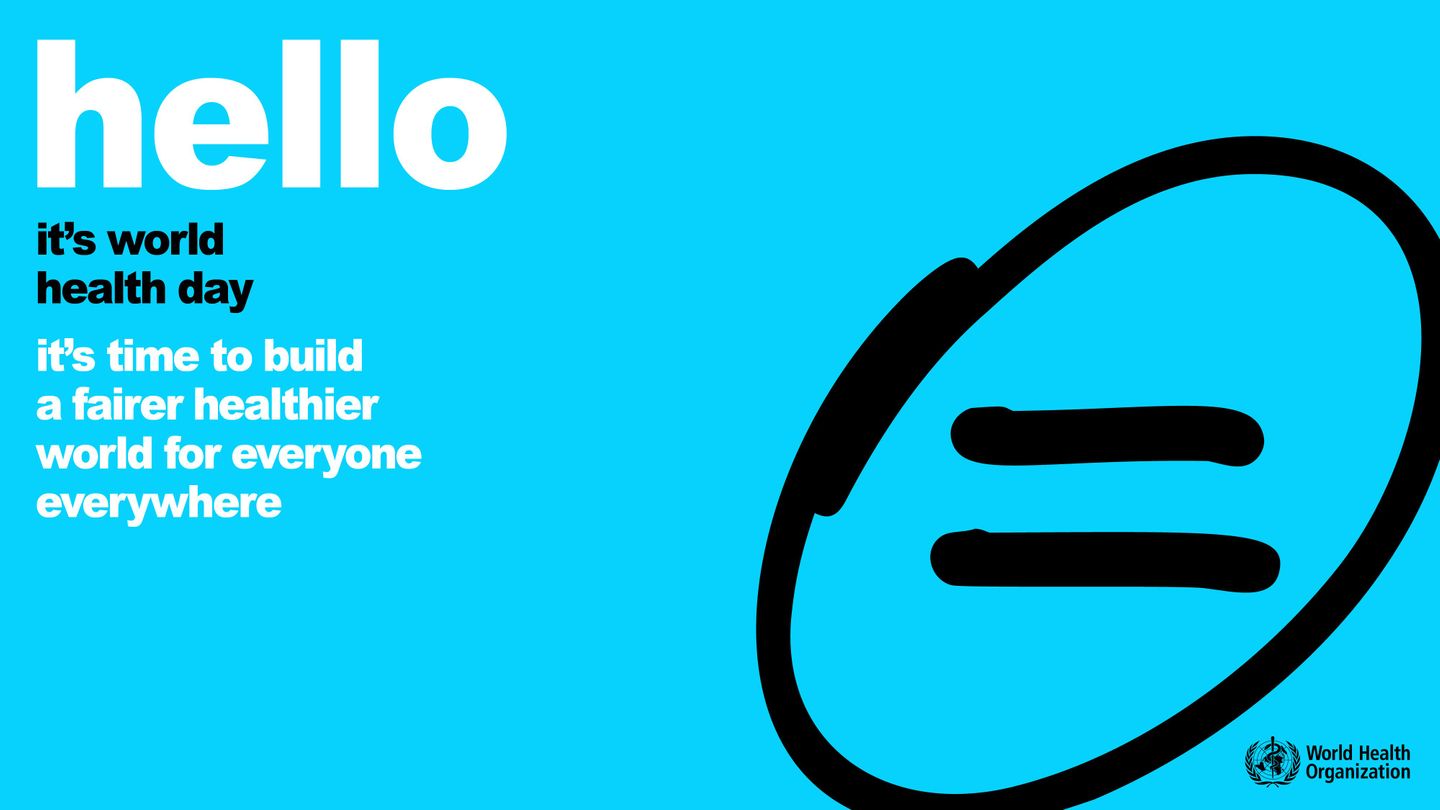 World Health Day takes place on 7 April every year and the health priority for 2021 is campaigning for a fairer and healthier world. A world where everyone has the same access to healthcare irrespective of their circumstances. This year the World Health Organization behind the campaign shines a light on the reasons for inequalities across the globe and calls upon leaders worldwide to act.
The King's Fund described health inequalities as differences in the status of people's health caused by several factors. These factors can include gender, race, ethnicity, poverty, poor education, and housing. The term Health Equity has been used to describe the ideal situation where everyone has a fair opportunity to lead a healthy life without obstacles which can impact their ability to access healthcare.
In 2010, The Marmot Review was produced to highlight the health inequalities in the UK, and 10 years later this review has been revisited to examine what has changed. The report Health Equity in England: The Marmot Review 10 Years On denotes that health inequalities are increasing. It highlights how intrinsically linked health is to factors such as where people are born, where they live, their education, age, and financial situation. "The more deprived the area the shorter the life expectancy."
Discussing the factors influencing inequalities, Public Health England stated, "These conditions can shape our mental health, physical health, wellbeing, and vulnerability to disease". A blog on health inequalities and dementia written by Public Health Matters also discussed the impact of tackling inequalities as risk reduction methods for dementia.
A report by The Institute of Health Equity highlighted several inequalities in the care sector influenced by factors such as the geographic distribution of care homes, with the lowest performing care homes situated in deprived local authority areas. These issues are made worse by there being over 16,000 different care providers and 400,000 residents to equally monitor. The report concluded that regardless of where care homes were situated, residents should receive the same level of care and support.
The Social Care Institute for Excellence (SCIE) explained how carers can tailor the support they provide by working with service users to help them live the way they want to. This has been described as person-centred support. Eight key factors are needed to provide this support: choice and control, setting goals, good relationships, listening, information, being positive, learning, and flexibility. Providing care based on individual needs can help to alleviate the impact of such inequalities. One example is when carers focus on the process of reablement, where the service user's treatment is based on their individual needs to help them relearn the skills needed to live their daily life.
Research tells us that health inequalities vary amongst several demographics and SCIE reported that on average a third of asylum seekers arriving in the UK cannot speak English, acting as a barrier to accessing health and social care. The report recommended that refugee communities and voluntary sectors should collaborate with the care sector to provide a more tailored approach to ensuring individual needs are met.
Furthermore, Diversity Healthcare reported in 2008 that there was limited data on the ethnicity of residents in care homes, and only half of health databases asked questions on their ethnicity. The Guardian also reported that only 3% of care home residents were from ethnic minorities. It is evident that more data needs to be captured, with Diversity Healthcare highlighting care should be provided based on the individual's cultural needs.
Individual dietary needs must also be supported and tailored based on cultural and religious beliefs, and/or health and dietary requirements. Vegetarian for Life, the UK's authority on diet and healthy eating advice for older vegetarians and vegans already has over 1,500 care homes committed to supporting their vegetarian and vegan residents. An example of best practice is when the carer understands the individual's requirements and can step in if these are not met, or in some cases not ordered by the individual.
With person-centred support meaning different things to different people, the Health Innovation Network reported that this ultimately makes it difficult to rollout equally amongst the care sector, as well as accurately measure its success. The Alzheimer's Association suggested that more progress is needed to ensure everyone has access to this support. They recommended ideas such as practices including "all about me" forms so residents can inform their carers of their needs, hosting welcome committees, and integration with various other support services.
The Institute of Health Equity recommended focussing on upskilling the workforce of the future to ensure they have the skills and confidence to provide person-centred support, and in particular end of life support to residents with dementia. Recommendations to reduce inequalities overall also included greater collaboration between the NHS, local authorities and partners, and a call for a national strategy to combat health inequalities.
To find out more about the work being done to pave the way for equality, book your place for the Home Care Expo & the Dementia, Care & Nursing Home Expo. You'll have the chance to visit over 200 exhibitors, listen to industry professionals discuss the hot topics facing the sector today, and network with more than 3000 people.
Register today to visit the NEC Birmingham on 15&16 September.