26 Aug 2020
You're not alone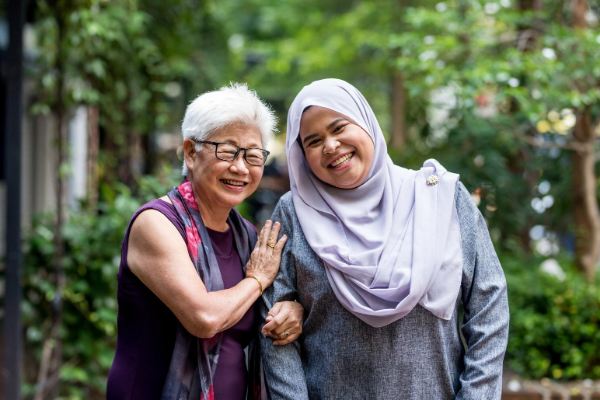 National Care Association remains the most respected and established of the trade bodies due to our strong ethos of putting members at the heart of all that we do. Our reasons for engagement at any level with national associations including CQC is to ensure that our member's views are heard. The voluntary Board who govern the Association are primarily care providers and specialists in their fields, giving up their time to ensure that the challenges providers face individually are supported by our team in Head Office.
One of our greatest strengths is the ability to respond to members queries within 24 hours with an on-call contact which goes directly though to our Executive Chairman. Our primary aim is to be the support our members need when they need it!
Amongst the many services provided by the Association are preferential rates for services and products through our partners, as well as support with toolkits and specialist advice. Members tell us that savings through our partners cover the costs of their individual membership many times over.
National Care Association is a hub for care providers to access all services which will enable you to recruit safely through our DBS service, access support and advice when needed, personalised toolkits to support your service, keep up to date on developments nationally and locally, attend our national and local conferences and seminars, receive discounts on products and services and much, much more…
Being part of an Association like ours only matters when it matters, and when it matters our members know that we will stand with them with help, advice and support.
Members only Tool Kits
Living with and Understanding Dementia New for 2019, a plain talking guide for care staff, family and friends.
Mental Capacity Act The assessment pack has been put together to help you assess the mental capacity of your service users if you think that they may lack mental capacity and assist you to comply with the Mental Capacity Act 2005.
Care Provider Guide A source of useful information, reference guides and answers to your most frequently asked questions. An invaluable tool for care sector managers and owners. Also includes our Business Planning Guide including a guide and template, providing structure, for your business plan with finance and optional budget sheets.
Also available:
• Taking into account the views of the service user
• Business Planning
• National minimum wage care sector guidance
• Working safely in a caring environment handbook
• Improvement plan template
Working together
Members of National Care Association's Suppliers' Forum and our Sponsors are all suppliers to the care sector - they join the forum to keep up-to-date with all the latest developments in the sector so that they can tailor their supplies to client needs. The vision is to be able to offer better value benefits across the sector through closer working and understanding between suppliers, sponsors and supporters of the sector and care providers themselves. NCA sponsors offer our members various benefits to help realise real savings and provide support through the regulatory and policy issues that affect us all.
Make use of our experts
Whether you are concerned about an upcoming inspection, business costs or staffing issues - we are here to help, you are not alone. Members only advice line; CQC, employment law, legislation, policy, best practice, health & safety or any other day to day problems you may be experiencing. We're here to help
REGULATIONS I PURCHASING I BANKING I LEGAL I EMPLOYMENT I TRAINING I HEALTH & SAFETY I INSURANCE I BEST PRACTICE I UTILITIES I SAFEGUARDING
Your National Care Association Team
National Care Association operates with a small team of dedicated staff overseen by the volunteer Board of Directors who are elected from the membership. The Directors are based throughout the country and are passionate and committed to ensuring the highest quality of services through respect, recognition and support for the providers of these services. Members of the Board maintain close links with their local Associations, which means our national agenda with Government and the various Ministers and Departments are built upon at local grassroots levels.
The team in the office are here to help with all your daily enquiries and can connect you with our sponsors and board members when needed.