Digital Transformation: Bold predictions for social care in 2023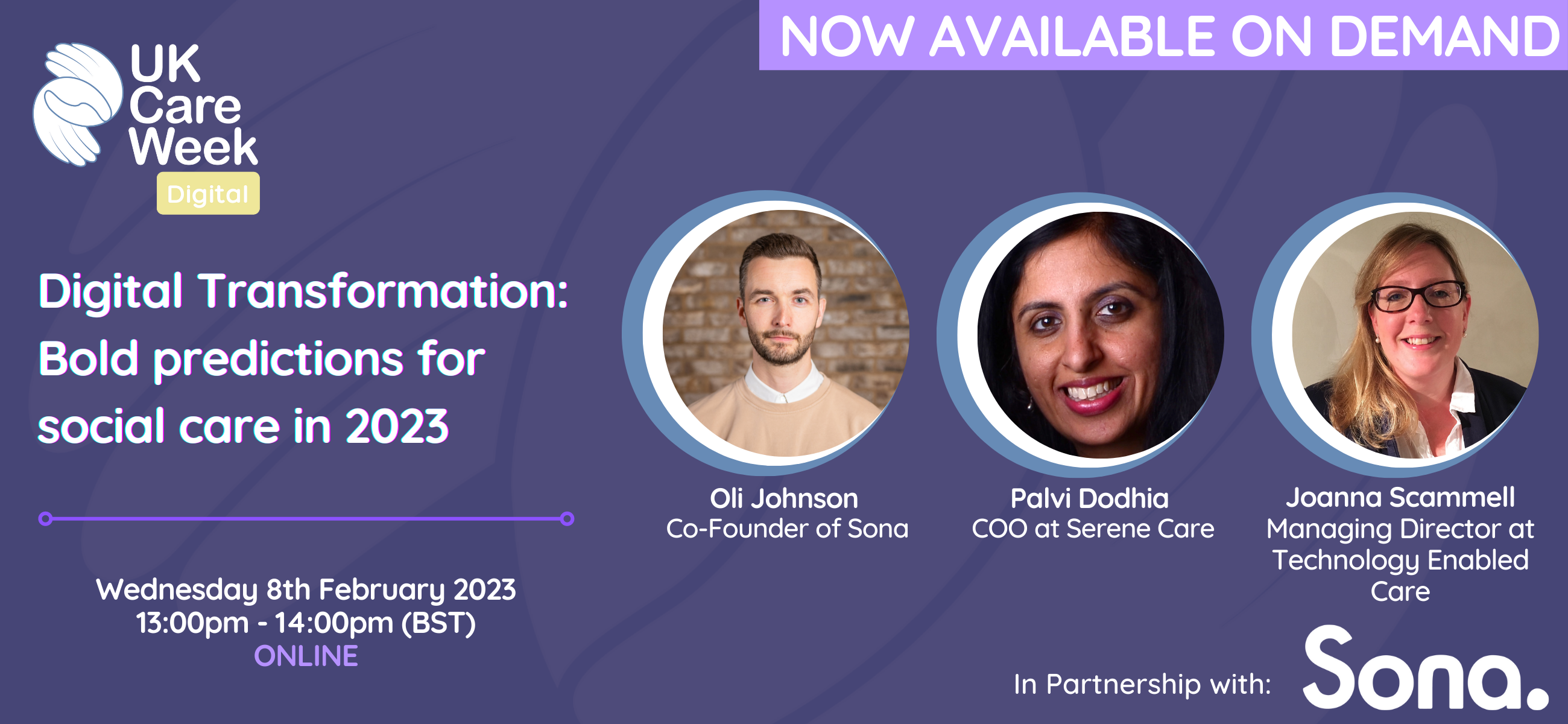 Webinar: Digital Transformation: Bold predictions for social care in 2023
Wednesday 8th February 2023 | 13:00PM (BST)
Technology holds the power to transform Social Care services, but how do you decide what tech is worth the hype?

Fortunately, UK Care Week has teamed with Sona this month to ask an expert panel where they think digital transformation is going to take the sector in 2023.
Join Sona's Co-Founder, Oli Johnson, along with Joanna Scammell, Managing Director of Technology Enabled Care and PalviI Dodhia, COO of Serene Care for an hour of learning, discussion and Q&A session on the 8th of February at 13:00 pm (BST).
Watch on-demand now by filling out the form below: