Expert Topic Series April 2022: Healthy Ageing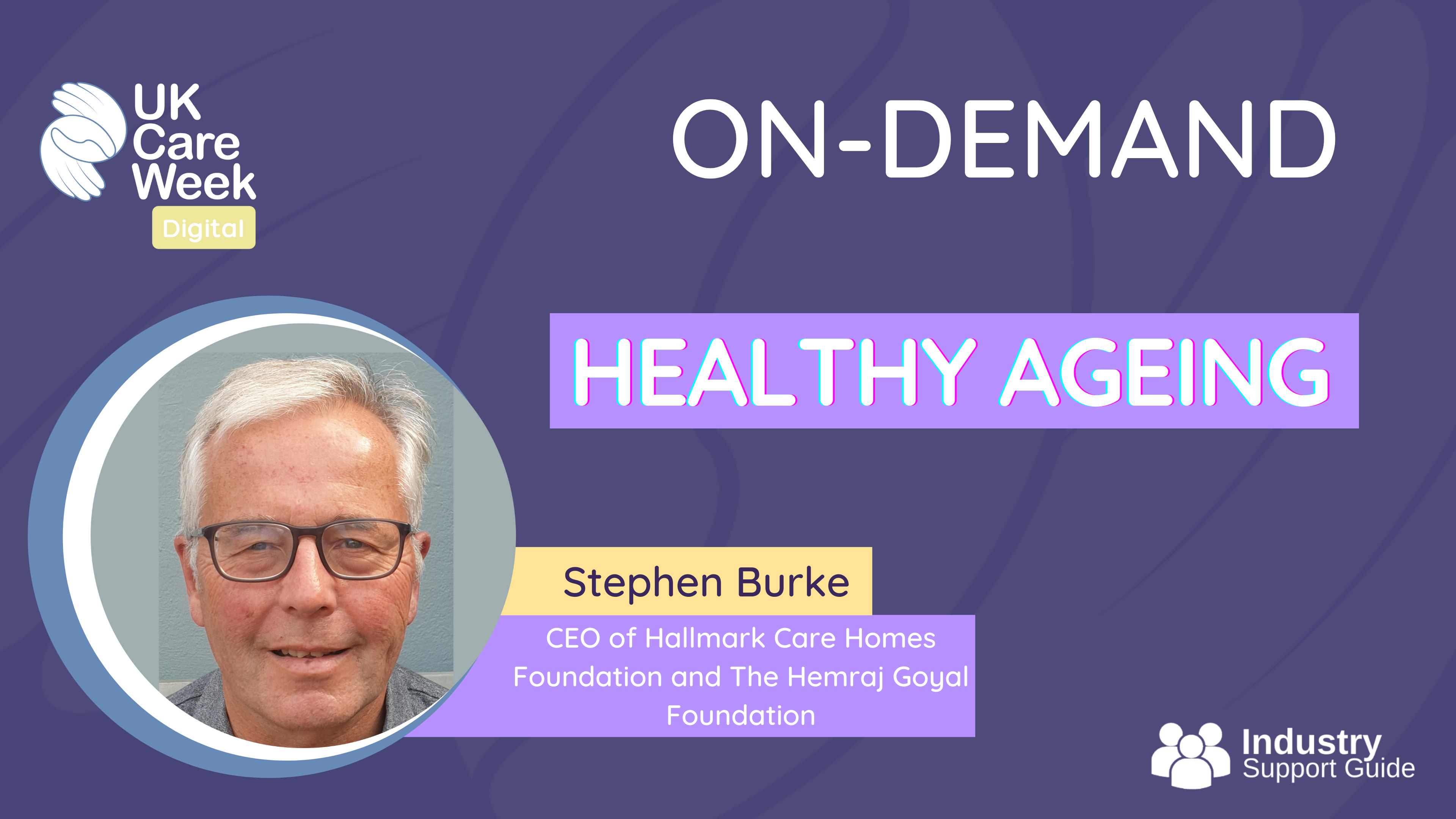 With life expectancy increasing, it's important for people to make the most of later life by living in good health. To support individuals to stay healthy for longer and increase disability-free life expectancy, the conversation needs to shift to celebrate the success and benefits of ageing.

In this industry support guide, we will be exploring the policy and practice for healthy ageing to improve the lives of people, their families, and the communities in which they live.
Meet the speaker!
Intergenerational Care and Ageing Well
Stephen Burke is CEO of two charitable foundations: Hallmark Care Homes Foundation, investing in the future of care, and the Hemraj Goyal Foundation, tackling disadvantages in the UK and India. He is also co-founder of United for All Ages, an intergenerational 'think-do' tank that brings older and younger people together to create a Britain for all ages. Previously Stephen was chief executive of two national care charities and senior manager in various national organisations.
Stephen has held leadership positions in local government as a councillor and leader of a London borough and in the NHS on various boards in London and Norfolk. He has been a trustee and chair of some twenty national and local charities in the fields of ageing, housing, care, health and families. Currently, he chairs The Together Project and is a trustee of the Relatives and Residents Association. Stephen co-founded the Campaign to End Loneliness and Good Care Guide and led mergers to create Grandparents Plus and The Family Mediation Trust.