Expert Topic Series - Tech-Enabled Care
Just as technology has become part of everyday life, Technology-Enabled Care has also become more acceptable and established within social care.

As we embrace specialised technology within the sector, the increase in usage means that employers and staff need to be aware of what types of technology-enabled care is available and how it can be used effectively to transform the way we deliver care.
In this series, we will look at the importance of technology in order to provide the best care within the industry.

Join our fantastic speakers, including Stuart Barclay, UK Sales Director for Vayyar Care to learn about the latest technology helping us to provide the best care, including touchless fall detection.
Meet the speakers!
Counting the Cost: Why Care Homes Can't Afford Falls
This no-holds-barred webinar investigates the true impact of falls in UK care homes. From the physical and psychological consequences for residents to the organisational effects on operators, Vayyar Care's Stuart Barclay will explore the hidden costs of every incident, and why most solutions are falling short. He'll also bring you up to speed on the technology that's transforming falls management from the ground up.
You'll learn all about:
The latest research into fall risk assessment
How falls damage staff morale, causing high turnover and loss of precious tribal knowledge
How care homes can now integrate instant, fully automatic fall detection
How sensor fusion and emerging ecosystems enable personalised, predictive care
The EPR guidance, platforms, and data infrastructures care homes need to achieve top CQC and Care Inspectorate ratings
Meet Stuart!
As UK Sales Director at Vayyar Care, Stuart Barclay works with a wide range of care home groups, technology partners and platform providers to bring leading-edge RF imaging-based fall detection and activity monitoring to the UK care sector. Stuart has a decades-long track record in the development, deployment and use of Technology Enabled Care (TEC) to support both people's desire to live independently and to manage risk in various care settings. He collaborates closely with numerous local authorities, national user forums, and manufacturers' associations on enhancing long-term and social care delivery and has extensive experience of solution design, system integration, individual assessment, and physical installation.
Power of Data in Care
If we are serious about meaningful change in the Care sector, we cannot ignore Data any more! But
Are we harnessing the right data to enhance Care?

Can the Care ecosystem's data be better managed, integrated and shared?
One must do for all Care businesses to enhance care outcomes, join me as I look at the best way we can enhance the care sector using data
Shantelle Million-Lawson - Senior Policy Manager, Care Technology & Innovation, Department of Health and Social Care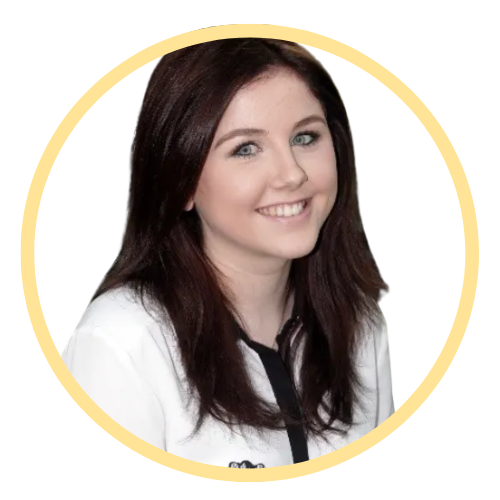 Adopting the right care technologies to improve quality of care, quality of life and the provision of care.
Key takeaways:
A thorough understanding of the technology available to help improve care within the sector
How tech-enabled care has helped improve quality of life within care homes
...And more!
Meet Shantelle!
Senior Policy Manager for Care Technology & Innovation at the Department of Health and Social Care, Shantelle started her career by working as a Care Assistant and Care Team Manager for 8 years, before securing funding from Newcastle University's Foundership Programme and creating a Digital Social Care Record (also known as digital care plan). More recently, Shantelle worked for a national care provider as Product Owner for a range of digital systems built in-house, including a COVID-19 management system. Remaining passionate about championing the needs of the sector and people in receipt of care, Shantelle is focused on supporting the digitalisation of adult social care through the commitments outlined in the People at The Heart of Care white paper, published December 2021.