Is your estate future ready?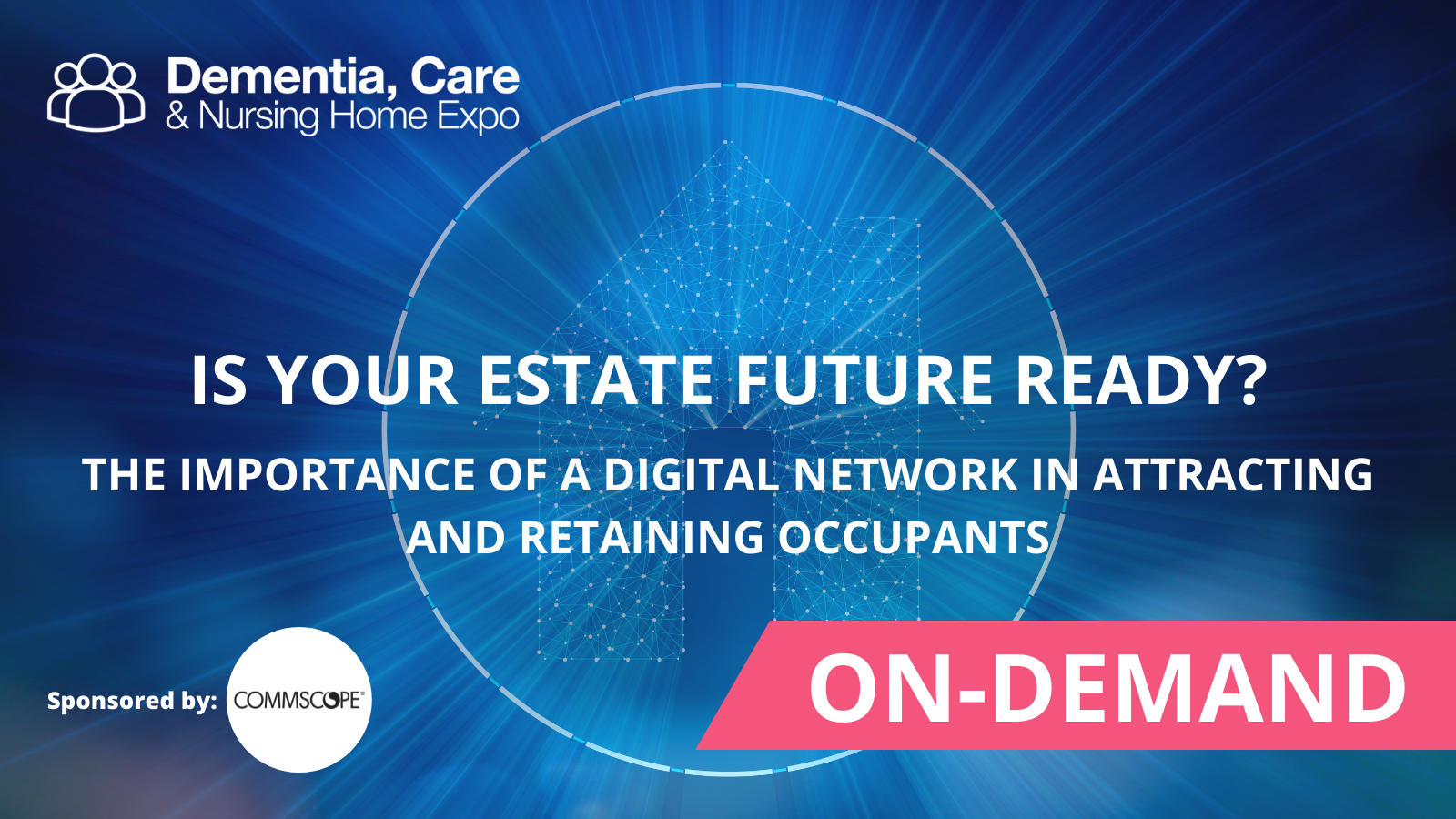 Senior living and assisted living are no different from any other accommodation segment in that digitalisation is key.
Whether its connecting residents to their loved ones, connecting staff in the workplace, or connecting devices to enhance security or sustainability - what we have seen to date is often a very siloed approach which invariably leads to multiple disconnected technology layers, over investment and a total lack of end-to-end visibility of the network, its performance, and its ROI.
From simply proposing technology that enables resident connectivity we have through multiple roll outs, sought to understand, and align the different stakeholders, finding a common ground to understand the different objectives such as:
asset valorisation
marketing of resident connectivity
operational considerations and efficiencies
Invariably we see the sector challenged with:
labour costs but also career attractivity
limited IT teams whether onsite or centrally
Increased complexity of the various solutions (IOT, staff efficiency tools) from multiple companies all having to interoperate
scalability/portability to multiple sites
Our panel of experts discussed questions such as:
How should the sector be building its business models and judging the ROI of its investments?
Should the sector internalise its technology approach to have better control - what are the advantages but limits to this approach?
Are there players that can engage in long term consultative relationships - should we consider the network as the one common denominator for all the applicative layers, and should it be managed by a 3rd party?
Will IOT be a game changer in this segment - how do we go from geek status to business driven IOT solutions?
Speakers included:
Rob Everett - Channel Excellence Lead/Territory Account Manager - COMMSCOPE
Nick Keegan - Enterprise Account Manager - COMMSCOPE
Jon Petch - Sales Director - IoT Solutions Group
Jason Lloyd - Residential Director - Glide UK